Retire to Phuket at Kamala Senior Living on serene Kamala Bay
Retire to Phuket at Kamala Senior Living on serene Kamala Bay
"Kamala Senior Living is one of the first luxury retirement communities in Asia that introduces an ideal lifestyle for independent seniors," says Ornruedi Na-Ranong, CEO of developer Nye Estate.

Four of Thailand's leading real estate developers - Nye Estate, Chewathai, LPN Development, and CH Karnchang - have announced plans to launch Kamala Senior Living, a new private, secure senior living village on Phuket island, Thailand. 
Kamala Senior Living is located on the beautiful west coast of Phuket in the MontAzure Phuket community. MontAzure Phuket is a luxury resort and residential development stretching over 450 rai (approximately 180 acres) of prime beachfront and hillside land at Kamala beach, one of the most serene and beautiful bays on Phuket. 
To find out more, including information about pricing and availability, click here.
MontAzure has recently been awarded five prizes at the Thailand Property Awards 2017, including the Best Mixed Use Development and Sustainable Development awards.
Kamala Senior Living will offer a full range of amenities and concierge services, including medical care, a clubhouse, a fitness center, swimming pool, and business center.
Residents will also have access to MontAzure's facilities, including beach clubs, bars, restaurants, shopping outlets, spa and wellness treatments, and biking and hiking trails.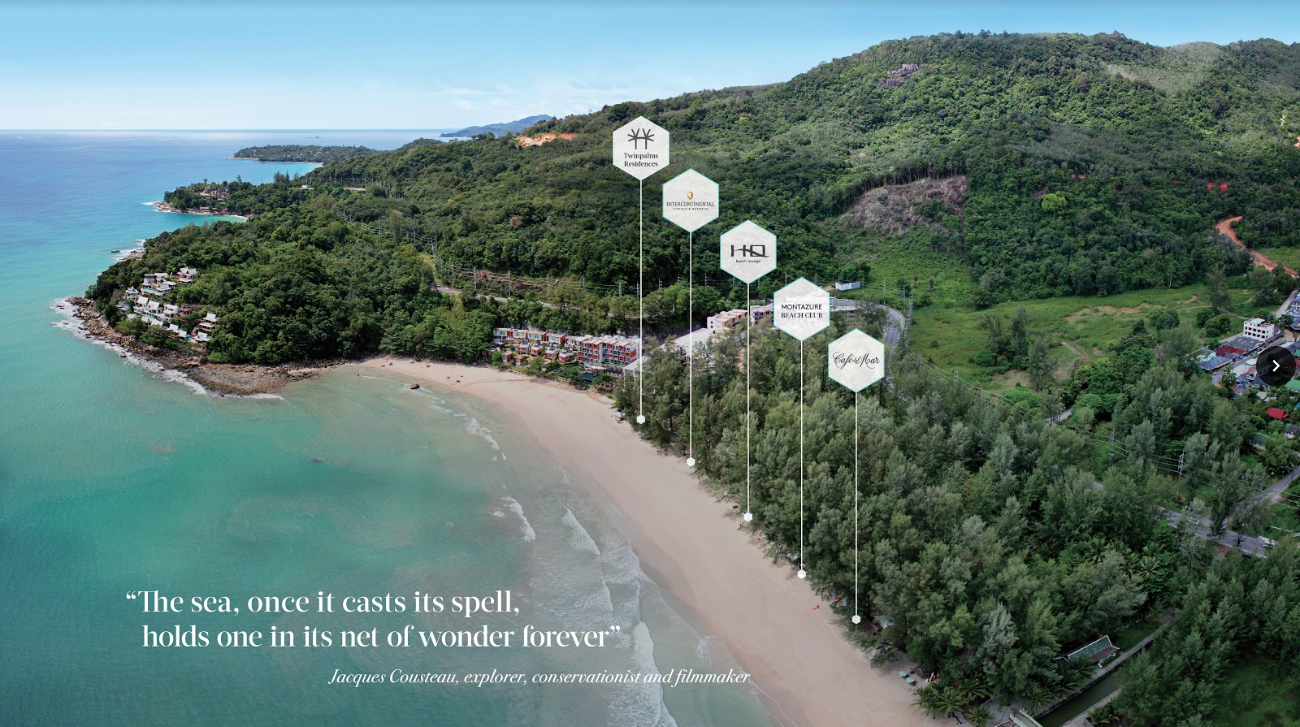 The village will be managed and operated by Otium Living, a global, senior-living specialist, alongside management and consultancy firm Audley Group, the UK's top developer and operator of luxury retirement villages.  
Ornruedi Na-Ranong, Chief Executive Officer of Nye Estate, said that aging societies in many regions across the world are generating increased demand for senior living options with high quality facilities and amenities. 
"Kamala Senior Living is one of the first luxury retirement communities in Asia that introduces an ideal lifestyle for independent seniors," said Na-Ranong.
Both retirement and non-retirement options are available. Click here to find out more.
"The project brings together a highly experienced team with proven credentials in world-class luxury retirement living properties," she said.
The Kamala Senior Living development will consist of 200 condominium units and 30 villas, with a total value of $135 million (baht 3,500 million). 
"Phuket is blessed with all the ingredients for an ideal retirement," said Ornruedi.
"Beautiful natural surroundings, a kind climate, a great mix of amenities, abundant leisure and health resources with high quality hospitals, convenient transportation, and direct access via its international airport," she said. 
Daniel Holmes, Chief Executive Officer of Otium Living, said, "Phuket offers many favorable attributes for retirement living. It is one of the dream retirement locations for affluent residents in Thailand, as well as those from Singapore, Hong Kong, Malaysia and Europe."
Setthaphol Boottho, Executive Director at MontAzure, says, "We are delighted to add luxury senior living to the expanding range of lifestyle attractions available at MontAzure."
For more information including pricing and additional photos visit the MontAzure web site.
To make an enquiry or to discuss the property, email Fiona Nel from MontAzure using the contact details below.
This is a sponsored article.
This article was first published on RETalk Asia.
Read more about MontAzure:
Twinpalms Residence MontAzure proving popular with Aussie investors