Old apartments more valuable than new, says Secret Agent
Old apartments more valuable than new, says Secret Agent
New apartments might not be meeting the needs of buyers, according to Secret Agent.
Older apartments sell on average for $38,000 more than new apartments, or 5.75 per cent, says property researcher Secret Agent.
The study compared the sold prices of old and new Melbourne studios, and one-bedroom, two-bedroom and three-bedroom apartments. An old apartment was considered one built before 1990.
One and two-bedroom old and new apartments had similar sale prices, but studios and three-bedroom apartments in old buildings sold for significantly more than in new buildings.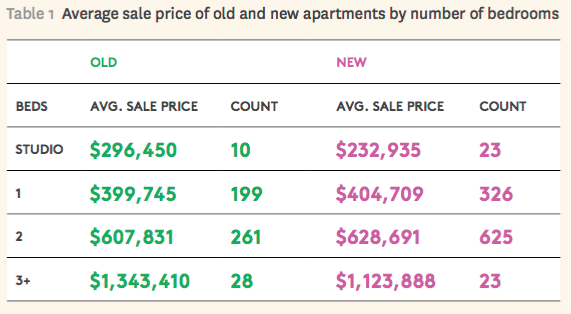 Source: Secret Agent.
Old studios sold for 27% more than new studios, on average, while three or more bedrooms in old apartments blocks sold for 19.5% more than in new buildings.
The trend holds for value per square metre, where old studios were the most expensive category per square metre. However, new three-bedroom apartments were more expensive than in old buildings, though the sample size of old three-bedroom apartments was relatively small.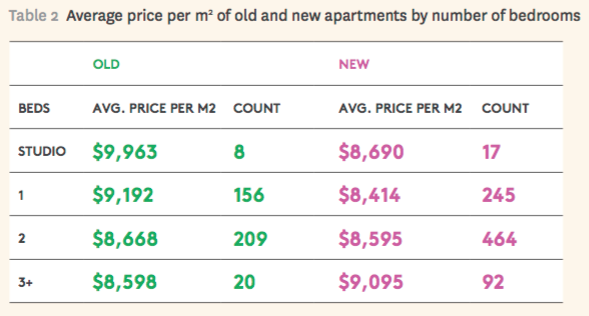 Source: Secret Agent.
So what is the appeal of older apartments?
Older apartment blocks are generally smaller in size than new ones, which could be perceived as fostering better communities. Older blocks also tend to have more "character", says Secret Agent. The scarcity factor and "more spacious layouts and higher ceilings" also add to the appeal of older apartments.
New apartments on the other hand, often have better amenities, such as landscaping, gyms, pools, and parking.
The fact that older apartments achieve higher sale prices than new apartments, indicates that "new developments are not meeting the needs of buyers", says the Secret Agent report.
This warehouse apartment at 12/120 Cambridge Street, Collingwood, recently sold through Sonya Laferla and Peter Stephens of NelsonAlexander for $1.6 million.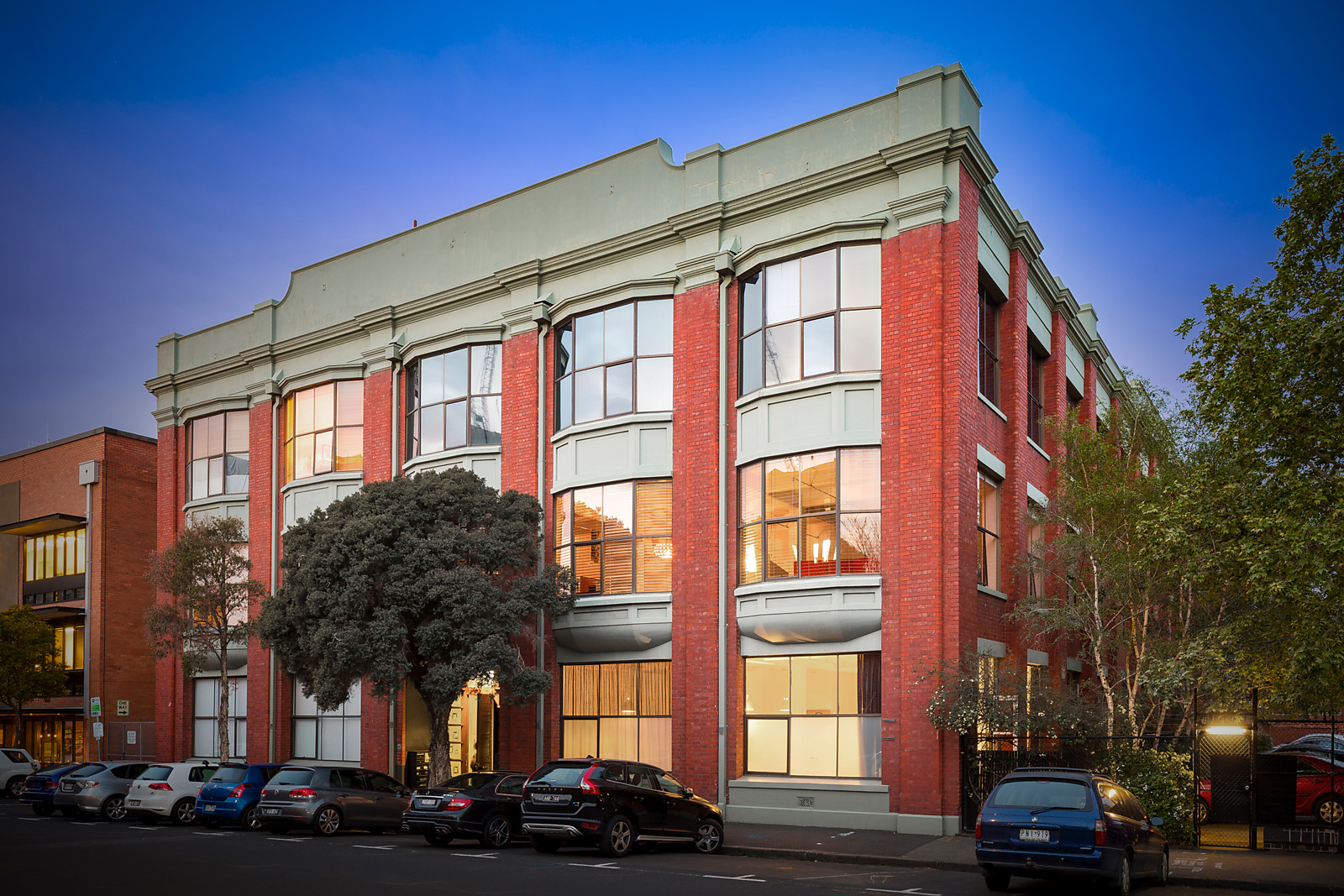 See also:
MPavilion puts apartments for families on the agenda
Could 2016 be the year of the larger apartment?