Agent 2020: How to remain relevant in the age of digital disruption
Agent 2020: How to remain relevant in the age of digital disruption
In a speech given at AREC16, Nathan Casserly and Alex Ouwens of Ouwens Casserley outlined how real estate agents can beat digital disruption, and be their best versions of themselves.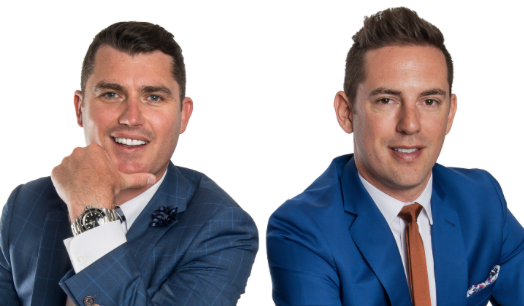 The rapid change we have seen in the last thirty years raises questions about the future of real estate.
1985 saw agents represented as foul mouthed, tough talking salesmen who were taught to get a deal done at any cost: 'Always. Be. Closing'. Agent 1990 advertised properties in newspapers that looked like classified ads. Agent 1995 was exposed to the internet. Does anyone remember Alta Vista? Agent 2000 began reading their newspapers online. Agent 2005 advertised all of their properties via online portals. Agent 2010 lost control of the sales data as it became more easily accessible to the consumer meaning the agent wasn't the only one who know what the house down the road sold for. Agent 2015 started to have their performance rated via online platforms akin to Tripadvisor.
And today in the year 2016 owners are using tender-like websites as a part of their agent selection process and we use little faces on iPhones to have full conversations. A symbol, for the first time in history, won Oxford's word of the year - the laughing/crying emoji.
So, will the world's largest real estate service have no agents?
Digital disruption has become common terminology in today's world - the "removal of the intermediary from a commercial transaction". Uber owns no taxis. Alibaba owns no inventory. Facebook employs no publishers. Airbnb owns no real estate.  The likes of Daniel Petrie, who spoke at AREC 2016, have given us enough evidence to understand that there will be more and more digital interfaces that attempt to directly introduce sellers to buyers and landlords to tenants. Again, "removing the intermediary from a commercial transaction."
So we know what it is... but we just aren't 100% sure what it exactly looks and feels like.
Martin Luther King said that "history is a great teacher" and the history of the real estate industry over the last 30 years shows us that there has been a disruption every five years. 
The relevance of agents in 2020 will involve understanding what the next major disruption is and embracing the change.
Tech will take care of tech – it will make our role simpler and easier. Tim Ferris tech guru and author of "The 4 hour work week" has simplified his digital life down to 6 apps on his devices and prophets that those that can keep it simple and delegate, will prosper. 
Charles Darwin also taught us that those who are most adaptable to change will survive, it's the most adaptable that will remain relevant. Over the last 30 years it is those agents who embraced change that have not only remained relevant but accelerated their success. Look at the likes of James Tostevin and John McGrath for example.
The agents of 2020 will be relevant if they both believe they can provide great value but also are prepared to embrace change.
Ouwens Casserly, as a company who has grown from 2 to 82 people in 4 years, selling 3 homes a day, 1 project dwelling a week, and grown a rent roll to over 1200 properties, has seen, along with competitors such as Harris and Toop & Toop, the opportunities that exist in markets if you embrace change and implement it.
Along with a robust business plan, agent growth strategy and mindset coaching, the five key areas in this article describe what we believe will be important for both business owners and real estate agents moving towards 2020.
5. Current Skillset 
The bulk of the role of top agents in 2016, the skills, tasks and KPI's required today will still be relevant come 2020. All the tools learnt from the best Australian real estate trainers and events such as AREC and Tom Panos, Josh Phegan and so on will still be relevant come 2020. Remember that tech will take care of tech, and what is useful and beneficial tech will only make our job easier. 
To be relevant in 2020 agents need to make sure they are consistent and robust (score of 9/10) at prospecting, listing and selling. 
Take Ouwens Casserly's young gun Oliver Bowler who at 24 years old is now on track for 50+ deals per year after only 2 years in the business. He believes that if he is good enough, then he is old enough. He spent 12 months under the OC Scholarship Program (which is the future of agent onboarding) and now within 12 months he is selling 4 or 5 per month. How? He absorbed everything and implemented it all one month at a time; listening to MDA podcast, attending top conferences around Australia, and getting coaching from top principals. 
If you are new to the industry or need a kick start there is no need to feel overwhelmed with any of this. This generation can be upskilled more quickly and more easily than any era ever before.  
4. Community Connection 
As parts of the community move to using websites to tender for business it is more important than ever to be connected to and have authentic relationships with your local community. 
Would your brother/sister…parents or best friend tender the sale of their home to a website? Unlikely, because of the relationship you have. 
Robin Dunbar in a profound study realised that 150 people is the average number of people we can have an authentic relationship with. 1500 is the average number of people we can recognize by face or name, but have not the same in-depth relationship. 
In a TED Talk presenting the findings of the longest study ever conducted (over 75 years) they followed adult lives of over 700 men. The aim was to understand what makes for a happy life. The findings were clear that authentic relationships and community connection is what keeps us happy and healthy. 
So nothing changes on this front by 2020. Having 150 authentic relationships, and 1500 people to communicate with will still be vital. The 150 are your circle of influence, best referrers, gold clients; interest groups such as sporting club, charity organization, children's school; Facebook friends or Linkedin contacts; or simply an old friendship group. 
The 1500 people is your CRM system/referral software system. 1500 clean contacts of people to communicate with about real estate, with 5% selling on average every year makes for a solid pipeline if properly nurtured. Your BDA is basically a community you spend time in where you provide value. Don't forget that your personal brand and digital footprint must be first class. As Tom Panos says "there are no blind dates in real estate". 
3. Negotiation 
Why do we need an agent if pricing a property is becoming automated? 
Wikipedia defines negotiation as a dialogue between two or more people or parties intended to reach a beneficial outcome. Some tasks in the real estate process will become more automated and made easier by tech. Every agent has a photographer, creates brochures, a signboard and puts the property on the internet. These are all outsourced in many senses already. 
By 2020, more than ever we will need to demonstrate our ability to negotiate will extract a premium price, otherwise the auto valuation sites will do it for us. Each profession has a specific skill set that the consumer sees value in. Like an Obstetrician specialising in babies, as agents our skill set must be our ability to negotiate a higher price. A price higher than the owner could negotiate themselves, and a price higher than any auto valuation site. 
Learn how to set the rules and framework of negotiation, but more importantly having the ability to articulate and role play your negotiation skills in the lounge room when going for a listing cannot be over-emphasised. Agent 2020's negotiation skill needs to be that of a specialist with the ability to truly extract a better price than any website or FSBO.  Role play, listen to audio and go to training courses on negotiation.
In Daniel Kahneman's Thinking Fast & Slow, a great book on the psychology of decision making, he explains how to tap into the human emotion when people are making decisions. Agent 2020 needs to be an expert in this field.
A perfect example of understanding how people make decisions is in the scenario of choosing to either fly Business class or Economy Class. Your slow side of your brain (or your rational side) says "book economy, I'll save money". Whilst your fast side of your brain (emotional side) says "It is tax deductible, I'll get a meal, I'll feel more recovered and work better on the other side, I work hard so I deserve it…".  
2. Customer Experience 
The relevance of agents in the year 2020 will be heavily dependent on the experience they provide to each customer they deal with. If the experience is world class, then the customer will see value and provide repeat and referral business. It is the same reason we now use services such as AirBnB and Uber because of the customer experience, trust and story we get to tell, as opposed to the poor experience of booking hotels or taxis that gave us no choice.
CoreLogic recently released the report 'The Future of Real Estate' that found Vendors want an agent to hold their hand through the selling process, they want a world class experience, a story they can tell and most importantly they want to deal with someone they can trust. Evidence of the experience, story and trust can be seen every day with companies like Apple, Facebook, Disneyland. 
The number 1 speaker at AREC 2016 Matt Steinwede summarized the importance of customer experience brilliantly with his story "It's all about the Lemon".
Disneyland provides a great story of remaining relevant over many generations and have built a business on repeat and referral through world class customer experience. So if Walt Disney was an agent in the year 2020 what would we see? 
1.    World class opens; 
2.    Online forms for all documentation;
3.    Building inspection reports for each property;
4.    Pre-approved finance for every buyer;
5.    Price guides on every property;
6.    Immediate phone, email and sms responses;
7.    A pay wave type registration systems at opens;
8.    A customer satisfaction system such as Net Promoter Score.
 
1. Be Real 
This is a pretty straightforward industry and we don't need to overcomplicate it. You just need to be the best version of you. We all make mistakes, but that's part of being real. It's how you bounce back. Being likeable isn't enough on its own anymore. People need to trust you.  People connect with people that are genuine as their Bullshit Meters are finely tuned in 2016, let alone in 2020. 
Agent 1985 is irrelevant. Even agent 2010 is nearly dead too. Agent 1.0, 2.0 and 3.0 is fast becoming the fax machine of real estate. 
There is nothing wrong with money as your main driver, in fact you need to be hungry and competitive. We all love James Tostevin's passion after 30 years in real estate when he wins a listing… 'TFG' he says! 
At Ouwens Casserly, the ability to remain real is a result of their company values which were established on day one and are revisited and challenged by the whole team every year. Authentic was the number one value chosen when the company started in November 2011. Be clear on your own values and standards. Write them down and have them visible. Put them up in your home gym, office and study along with goals and plans.  
To be exceptional at real estate you cannot do it alone. The top performers all have some form of Mindset Coaching, self-actualization mentor and accountability partner. Real estate is tough on the brain. Coaches like Jet Xavier, Dr Fred Grosse, and EQ coaches Brian Cunningham or Zoi Lekkas in Adelaide. It keeps your confidence up and releases your mooring lines. Being Real is about being the best version of you in Mindfulness, Physical Heath and Financial Wellbeing.
On TED, Simon Sinek speaks about the best organizations knowing their 'why'. Individuals that are succeeding all have clarity over their 'whys'. Create clear personal values, use vision boards, listen to daily podcasts or read of affirmations in the shower.
Ouwens Casserly use a 20 point check list to help them Be Real, and to be the best version of themselves they can be. 
1. Have a robust emotional vocabulary 
2. Be curious about people 
3. Embrace change 
4. Know your strengths and weaknesses 
5. Have a good judge of character 
6. Be difficult to offend 
7. Know how to say no (to yourself and others) 
8. Let go of mistakes 
9. Give and expect nothing in return 
10. Don't hold grudges 
11. Neutralize toxic people 
12. Don't seek perfection 
13. Appreciate what you are and what you have 
14. Find headspace every day 
15. Drink plenty of water 
16. Get enough sleep 
17. Stop negative self-talk 
18. Don't let anyone limit your joy 
19. Ruthlessly eliminate excuses 
20. Be present 
Make it happen. Only a few years ago Nathan was a fitness coach and Alex was a university drop-out just travelling the world. They came together with one goal and vision. They believe if they can do it, anyone can do it.  Real estate is the greatest profession in the world that offers unlimited income and the chance to earn more than most CEOs and general surgeons, but more so it, is the business that offers the best environment to become your best self. 
This is a transcript of a speech given by Alex Ouwens and Nathan Casserly at AREC16.
See also:
South Australia's best in property